Download Roadrunner Freight's Driver Mobile App – Haul NOW!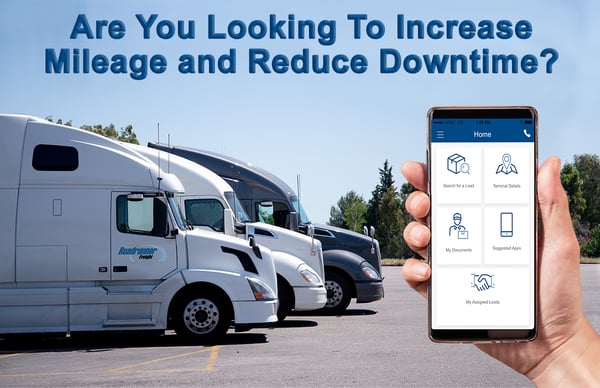 Roadrunner Freight is using the power of technology to help Independent Contractors maximize their time on the road! Our new mobile application, Haul NOW, provides drivers with increased visibility of available loads within the network, allows for proactive booking and improves communication between dispatch and drivers. Haul NOW will allow drivers to view documents, access historical dispatch and settlement information, obtain directions to service centers and much more!


How to Download?
For Android: Click here to download, or go to the Google Play Store on your mobile device and search for Haul NOW!
For iOS: Click here to download on your iOS/Apple mobile device.

After installing Haul NOW, follow the directions in your mobile device settings below before using:
1. Go to the Settings in Your Phone
2. Tap "General"
3. Tap "Device Management"
4. Tap "Roadrunner Transportation Systems"
5. Tap "Trust Roadrunner Transportation Systems"
6. Tap "Trust"

Not an IC?
Find out how you can accelerate the growth of your business by taking full advantage of a partnership with us as an Owner Operator. We are focused on providing our drivers with consistent steady freight, high weekly settlements and great home time!