WHAT IS THE DIFFERENCE BETWEEN
API AND EDI?
When coordinating the movement of freight, shippers need a reliable way of exchanging data and carriers must comply with consumers' demands for increased visibility and transparency. Two of the most common solutions to this requirement is by utilizing EDI or API Integrations.

But what is the difference between EDI and API?
Electronic Data Interchange, or EDI, is the electronic interchange of business information using a standardized format. In layman's terms, EDI allows one company to send information to another electronically without use of paper.
Application Programming Interface, or API, is the integration between a cloud software system and computer system that allows the transfer of information back and forth.
Roadrunner Freight offers both EDI and API Integrations! Click here to learn more.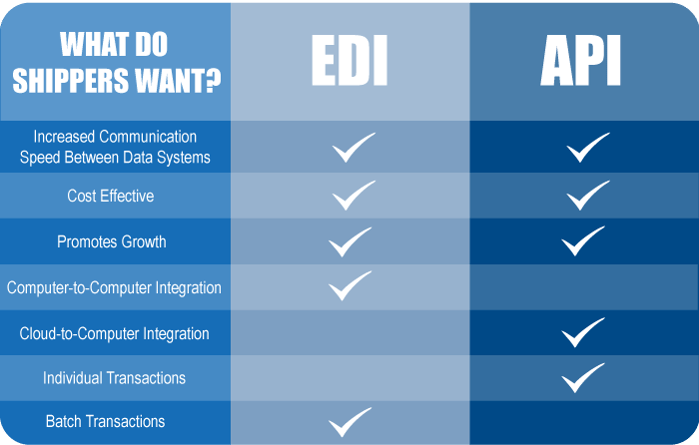 Not shipping with us yet? Get started here.