LTL Shippers,
I am excited to present our second edition of Freight Talk, which highlights some of Roadrunner Freight's investments into technology that have significantly improved the customer and driver experience.
We are entering spring with great momentum in our business and hope that you are are witnessing the quality and service improvements that we have made in our network.
Our investments and announcements aren't stopping! If you have any questions regarding this newsletter or about Roadrunner Freight, please contact us.
-Frank Hurst, President of Roadrunner Freight

Newly Released: About Roadrunner Freight Video
What sets Roadrunner Freight apart from other LTL providers? Check out our most recent video and find out

here!
Schedule a Free Demo of Our Online Tools
Roadrunner Freight is focused on setting customers up for success and savings. Learn how to simplify your LTL shipping with a member of our team by signing up

here.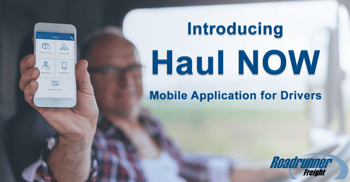 Haul NOW Driver Mobile App
Roadrunner Freight has released a new mobile application allowing drivers to view available loads, view settlement information and more!
View the full Press Release.
Next Day Delivery
in all Major Metros
Roadrunner Freight offers Next Day Delivery in all of the major metros surrounding our 19 brick and mortar terminals. View our Next Day Delivery maps here.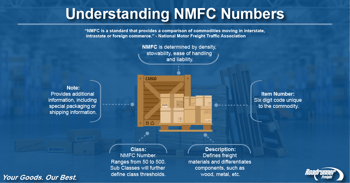 What is an NMFC Number?
If you are involved in arranging the shipments of LTL freight, it is important to understand how NMFC numbers can impact your LTL rate quotes. Learn about them here.

Most Common LTL Freight Terminology
Whether you are new in the industry or a seasoned transportation professional, this blog about common LTL Industry terms is a great refresher! Check it out here.