Dear Roadrunner Freight Independent Contractors,

We're close to wrapping up a very productive month, and we are looking forward to the fruits of our labor in the coming months! Our plans for three new facilities are solidifying quickly.
Our Philadelphia service center is set to open on August 3rd, Chicago will be moving operations to its new facility on August 17th and our new Riverside, CA will open in early August as well. Construction for these new, state-of-the-art facilities is well underway and we look forward to continued partnership with our Independent Contractors in these markets.

Roadrunner Freight is also proud to note that we've achieved 11% growth compared to June of last year. These milestones truly embody how far Roadrunner Freight has come, and I couldn't be more proud of great work you've all put in – you're really shipping it like you own it! Thank you for all your hard work. Please stay safe, and be sure to read on for more company news and initiatives.

Ship It Like You Own It,



Frank
President
Roadrunner Freight

Company News

New Service Centers
Roadrunner Freight is excited to announce three new service centers in Chicago, Philadelphia and Riverside! More information about these service centers can be found on our press release here.
---
The Print Project
We're continuing to take actions to reduce our carbon footprint and be more environmentally responsible. We have evaluated areas where we can reduce printing paperwork, and you may have noticed less paperwork in your Dispatch Packets.
The items you will still be receiving include:
• Manifest Summary
• Stop List & Delivery Instructions
• Hazardous Materials Documentation
• Vehicle Inspection Report
• TransFlo Coversheet
Thank you for your support in this effort. If you have any questions, please reach out to your IC Coordinator.
---
How to build a successful fleet with Roadrunner Freight

Have you ever considered expanding your business and owning a fleet? Check out the Roadmap to Expanding Your Business document attached here to see where you are in your journey and what steps are next!
---
National Hire a Veteran Day

On National Hire a Veteran Day and every other day, the Roadrunner Freight team values veteran truck drivers and team members.
We're excited to share Veteran in Trucking's latest veteran success story about Roadrunner Freight IC Robert Palm!

Click here to learn about how his military experience drives his success as an IC and as founder of his trucker-centric non-profit, Trucker's Final Mile!
Driver Spotlights
A day in the life of an IC is never the same as the last, but these Roadrunner Freight ICs make sure they ship it like they own it every day! Here are our highlighted ICs for July.
From beginning as an hourly driver to becoming a Local IC, Yamil's great work ethic has been strong since day one. Thank you for your hard work, Yamil! Show your support by leaving him a comment here!

Roadrunner Freight IC Brandy Stimpson has worked hard to build the business she has today. After many challenges, she says she finally hit that home run. Congratulate her by leaving her a comment here!
---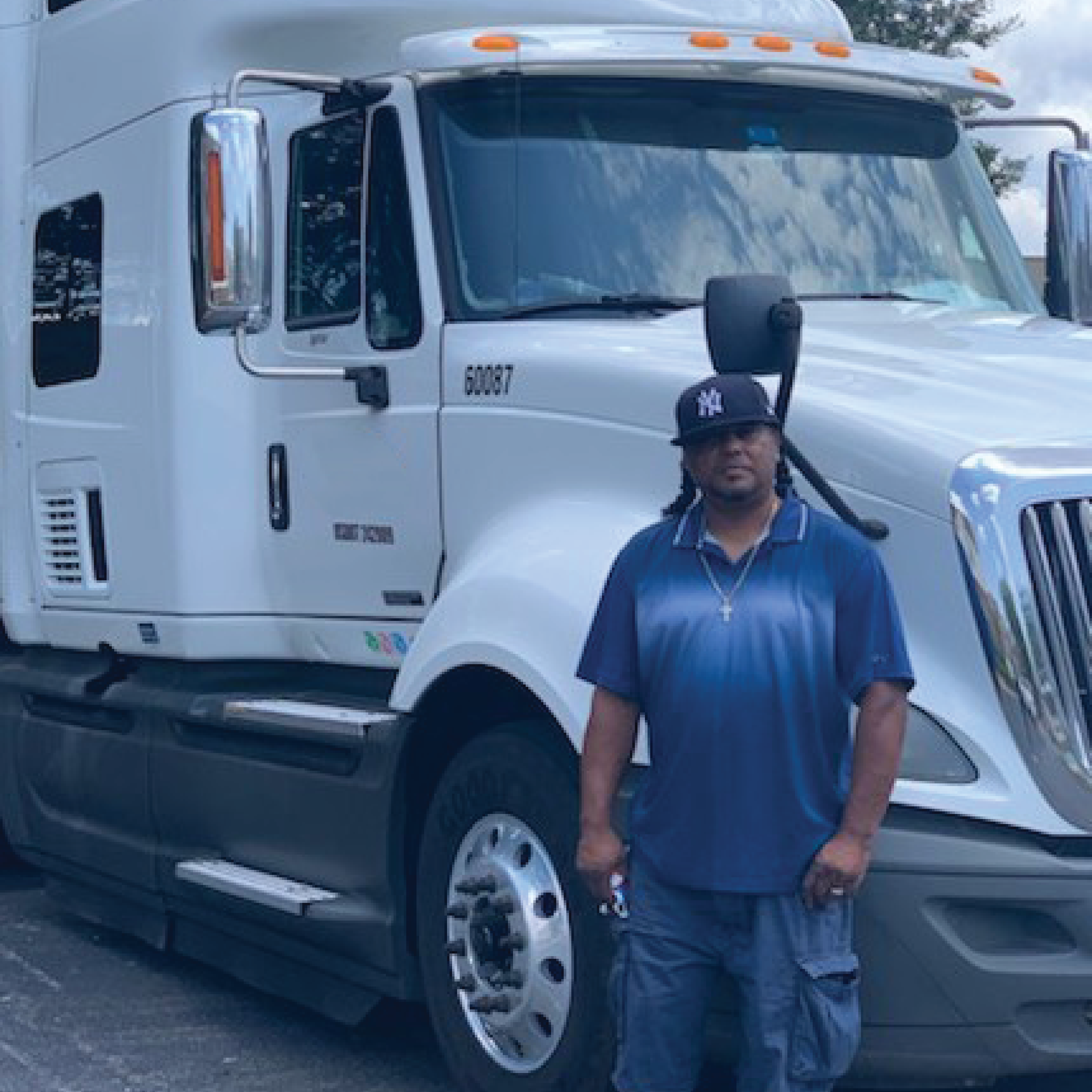 Driver Feature Story: Ronald Hookumchand
Navigating the congested local roads of Manhattan, NY, Ronald Hookumchand gave OTR driving a chance and hasn't looked back. We've been a proud business partner since 2013! Click here for the full story!
What's Next?
• National Truck Driver Appreciation Week
• IC Website Additions
• Updates on New Service Centers