Six Reasons to use our Rapid Pricing Program
Roadrunner Freight LTL offers long haul metro-to-metro services that help your freight arrive on time and on budget. The amount of options available for LTL shipping are endless and switching carriers is never easier.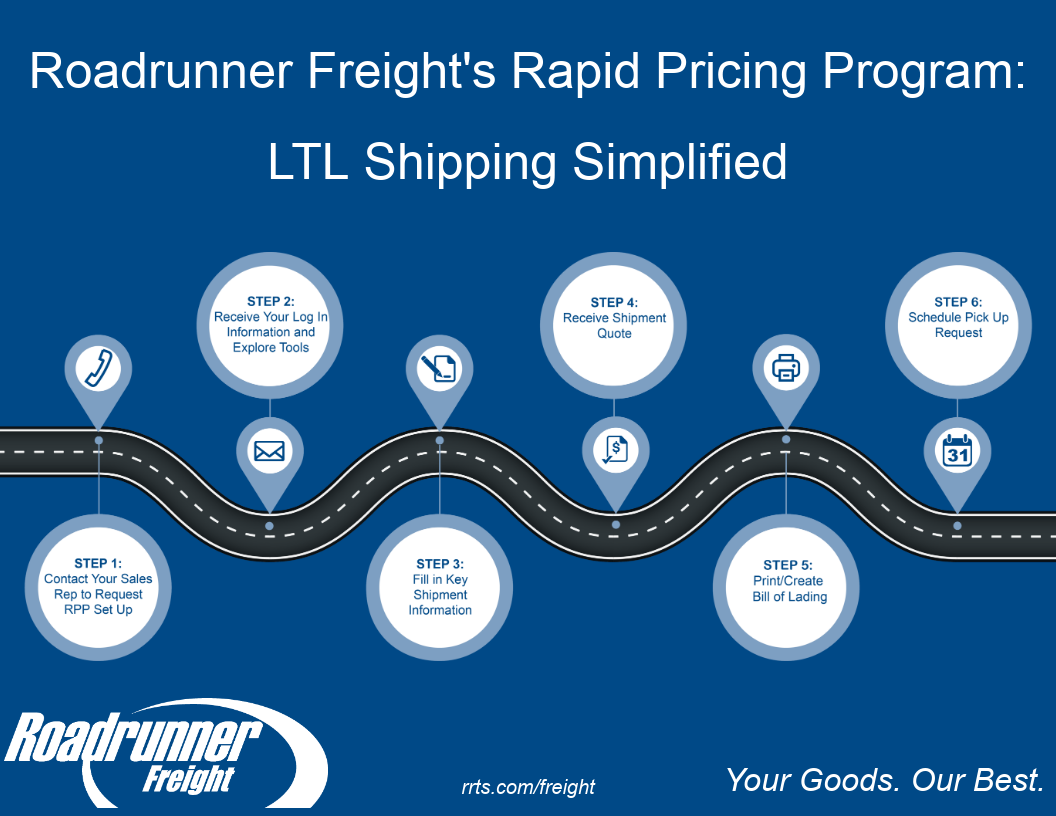 Let Roadrunner Freight be your partner for simplified LTL shipping:
Reason 1: Locked in rates save you money.
Reason 2: Easy-to-navigate website offers tools that maximize your savings.
Reason 3: Gain access to the most competitive pricing in LTL industry.
Reason 4: Stay updated on your shipment status via mobile, desktop, or tablet tracking.
Reason 5: Favorable metro lanes and next day delivery aid quick shipments.
Reason 6: Typical turnaround is 24 hours!
Packaging It All Together:

Roadrunner Freight's Rapid Pricing Program offers shippers the ability to stop wasting valuable time and to get their freight on the road as quickly as possible. Our streamlined online process provides guidance in every step, beginning with submitting a request for pricing all the way to scheduling a pick up request for their freight.


How Can I Get Started?
If you already have an account, Log In Here to start shipping!

If you are new to Roadrunner Freight, Fill Out a Form to submit a request for your LTL rates!


If you have additional questions, feel free to reach out to us at our Customer Service Center: 855.776.3567