Roadrunner Freight Independent Contractors,
Welcome to another edition of the Trucker Tribune!
As we close out 2019, we are moving fast and furious on many fronts in preparation for the upcoming year. 2020 will be the most exciting time in Roadrunner Freight history! Keep reading to hear about our exciting new mantra for 2020, new dock technology, updates from the Safety Department and more.
The holidays are a time where we reflect on the many things that we are thankful for.
I, personally, am very thankful for you, your partnership and your confidence in Roadrunner Freight! Thank you for all that you do!
Sincerely,
Frank Hurst
President of Roadrunner Freight
COMPANY UPDATES
Roadrunner Freight's 2020 Mantra
As you visit service centers, you will start seeing banners with our new mantra - SHIP IT LIKE YOU OWN IT! We're ready to make a positive impact on all Roadrunner Freight customers' experiences, and we need your dedication and enthusiasm to make it happen.
"SHIP IT LIKE YOU OWN IT!" defines our customer centric attitude and ensures that a high level of care is given to all shipments with the ultimate goal of having our customers' products arrive to the end user on time, intact and damage free.
If you've ever felt happy, relieved or excited when an item you ordered reached you with this level of quality, you understand the need to "SHIP IT LIKE YOU OWN IT!" for our customers. Every team member, Independent Contractor and Partner Carrier must be focused on the customer experience and handling their freight as if it is your own.
Check out the SHIP IT LIKE YOU OWN IT! video here.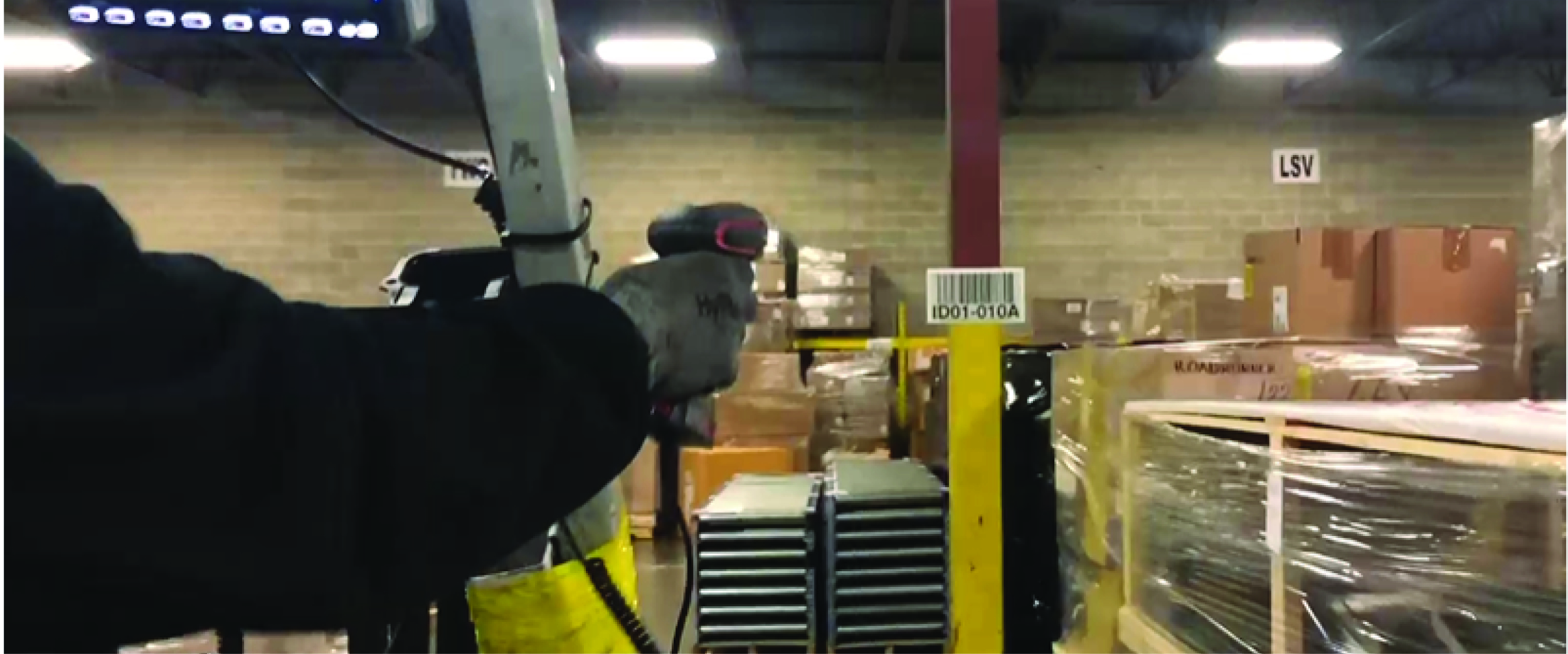 Dock Automation
Dock Automation is here! In an effort to automate our dock operations and improve shipment visibility, we have recently installed computers and scanners on our forklifts in the Milwaukee, Commerce and Mira Loma service centers. By the end of April, we anticipate all of our service centers will have freight scanning capabilities.
Pictured above is the installed technology in our Milwaukee service center!
Contract Updates
You spoke and we listened! On December 9th, our new 2020 Roadrunner Freight IC Linehaul Agreement was sent out to the fleet. Our key focus is on safety, retention and making sure we're providing a long term career choice for Independent Contractors.
Here are some things that we've incorporated into the new contract:
Additional safety incentives
Seasonal rates
Clearly defined rate structure
If you have any questions, please contact your IC Coordinator or Shellie Bennett at 404.494.2514 or sbennett@rrts.com.
Meet Our Breakdown Team!
The Breakdown team works with Independent Contractors in all maintenance related matters. Pictured above is Shelly Fuson, Fabian Sanchez and Kevan Bryant.
The main focus of this team is to keep the freight moving in a timely manner and to help Independent Contractors maximize earnings with reduced downtime and maintenance costs. Some key things that this team can help you with:
Setting up preventative maintenance (PM) or DOTs
Advising and setting up shops for maintenance service or repair issues
Replacing tires
Ordering chains
This team can be contacted at 734.946.3684 or through the 24/7 line (877.821.3274) at any time. We will have team members available to assist during the upcoming holidays.
SAFETY UPDATES
Important Information Regarding Annual DOT and PM Documents
During a recent audit in our Fleet Maintenance Department, it has been discovered that there have been falsified annual DOT and PM documents that have been provided to us by Independent Contractors regarding their in-use equipment. When these items are found, it leaves our company open to legal ramifications with the DOT and others, especially if there is an accident with one of these vehicles.
Please note that if we should find any falsified documents turned in to our Fleet Maintenance department or any other part of Roadrunner, we will take immediate action that may include contract termination.
Our goal is to be the safest fleet in the country, and you are the ones who can get us there. Please communicate any issues or questions to your IC Coordinator or the Fleet Maintenance department.
DRIVER SPOTLIGHT
This month's Driver Spotlight goes to Melissa Murphy! Thank you for shipping it like you own it!
WHAT'S NEXT?
New IC Education Portal on the IC Website
Dock scanning update
Conversion to Onmitracs devices