Vendor Scorecard: The Importance of Compliance
A vendor's retailer scorecard presents a holistic view of the supplier's performance when working closely with these industry partnerships. The scorecard may also reflect the vendor's compliance with retailers' policies. A few of the areas that are measured may include:
Order integrity
Accounting accuracy
Product quality
On time delivery performance
Your delivery performance could make up about 30% of your overall score and is reflective of your shipment planning and chosen carrier. A high quality LTL carrier will ensure your deliveries are on time, intact and damage free.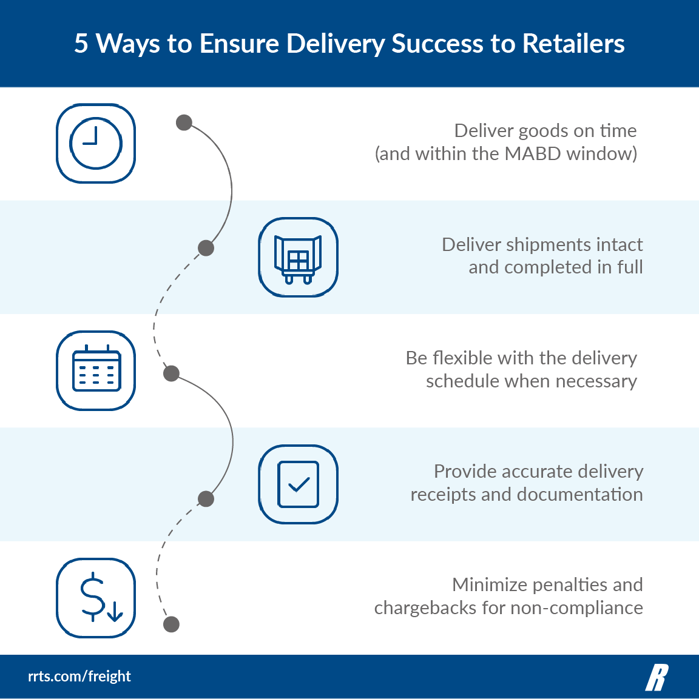 What your transportation partner needs to do to maximize your success
In a partnership between a transportation provider and a vendor, both parties should communicate expectations for pickup and delivery ahead of time. The carrier should hold the vendor responsible for proper packaging and accurate information while the vendor should count on the carrier to deliver their goods according to the following criteria:
Deliver goods on time (and within the must arrive by date window)

Shipments should be intact and completed in full

Be flexible with the delivery schedule when necessary

Provide accurate delivery receipts and documentation

Minimize penalties and charge backs for non-compliance
How these factors affect your Vendor Scorecard
A vendor scorecard provides retailers visibility throughout the supply chain. Your scores provide insight into the true cost of partnering with your business, any risks involved and how efficient your operations are.
A high scoring vendor scorecard can:
Open doors for your goods to be sold through other retailers
Expanding your business levels with your current retail partner.
Enhance your goods' shelf space
Low scores may deter a retailer from expanding your footprint or retaining you as a preferred vendor. Because the vendor scorecard represents objective and measurable performance indicators, it is also a reliable way for others to gain insight to your company's capabilities and product reach.
Roadrunner Freight's team is dedicated to reliable, cost effective and customer focused LTL shipping. Click here to learn more and get a rate quote.